Our Business philosophy
At Benchmark III, we understand the importance of delivering a quality project on time and within the specified budget. Our team utilizes the latest technology, innovative solutions and the most cost effective methods. We couple that with the knowledge and skill that years of experience and on-going education provide. We are prepared for any and all residential, commercial and industrial construction challenges. From pre-construction to post construction services, communication with our clients is our top priority. We staff every one of our projects with the best and most capable personnel in the field. The vast majority of our business comes from repeat customers who are not only satisfied with their completed project, but also with our professionalism and work ethic. Contact us at your convenience. We look forward to adding you to our list of satisfied customers!
Certified General Contractor Licensed, Insured and Bonded License #CGC 058016.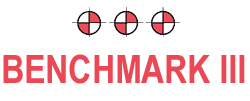 Benchmark III Corporation
General Contractor
3322 SE Gran Park Way,
Stuart, FL 34997
Telephone: 772.320.0206
Fax: 772.320.0209
Our Team
Benchmark III's greatest asset is its team of experienced, talented construction professionals. From our
production management team to our dozens of crew members and our operations professionals, every
member of the Benchmark III team embodies the company's culture of excellence. This talented
team of individuals are led by a management team that consists of: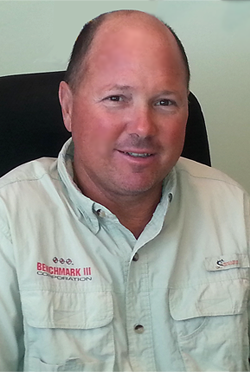 Gregory A. Hale - Owner and Chief Executive Officer
The Company's President, Gregory Hale, founded
Benchmark III in 1994 and took the helm as its CEO,
armed with an ambitious expansion plan. Gregory leads a
multi-faceted crew of more than 60 skilled workers in
addition to 10 experienced supervisory professionals and
office support staff and brings to Benchmark III 20 years
of experience as a general contractor. He has been
responsible for the construction of countless homes,
commercial and industrial projects in South Florida.
Greg has filled an impressive array of roles:
superintendent, purchasing manager, land
development manager, project manager, and director
of operations. Greg has extensive knowledge of and
experience with all aspects of home building. He is
a licensed general contractor.



Michele Downs - Director of Corporate Operations
Michele has been with Benchmark III since 1998. In
2009, she assisted in opening the company's Stuart
headquarters. Michele managed the company's
operations through its rapid growth during the housing
"boom", and helped to stabilize and retrench the
company's operations in the dramatic market downturn
that followed. During Michele's tenure, Benchmark III
has grown to become one of the largest shell
contractors in South Florida. In her current position,
Michele is responsible for corporate finance, accounts
receivable, accounts payable and human resources.
Michele previously owned and operated an
advertising agency.




Fabio "Joe" Della-Pietra - Chief Estimator
Joe's duties and responsibilities include
performing and overseeing the estimating of
negotiation of accurate, competitive bids and
the execution of sales contracts, including
change orders and extras. Additionally, in his
current position as Chief Estimator, Joe is
responsible for analyzing information,
developing budgets, vendor relationships,
estimating and quality focus. He maintains
continuity among client and work teams by
documenting and communicating actions,
irregularities, and continuing needs.






Kimberly Holmes - Administrative Assistant
Kim has been employed in the construction
industry in South Florida, bringing 35 years of
experience. She is knowledgeable in all aspects
of construction phases from high end residential
to commercial building. Kim's capabilities extend
to construction software, permits, submittals,
ordering and scheduling.